The following is the draft text of the speech generously provided by Rt Hon Jacinda Ardern, who spoke at the Gisborne Plunket Building Fundraiser. The organisers of the fundraiser have provided HPA with a copy of the Speech.
Introductory comments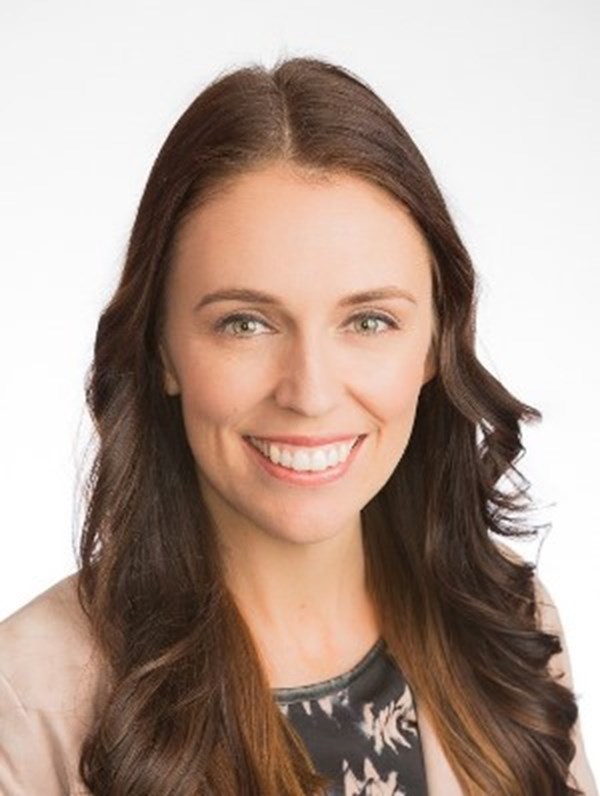 Thank you for inviting me to dinner tonight in support of a very exciting project.
It's a project that combines two goals dear to my heart as Minister for Arts, Culture and Heritage – the restoration of a heritage building and the creation of a centre that supports community access and engagement in New Zealand's precious heritage.
And, of course, it celebrates the place of Plunket in New Zealand's society – which is special for me as a Minister, a former Plunket baby, and the mother of a new Plunket baby.
I'd like to start with acknowledging the history of Plunket in Gisborne.
History of Plunket in Gisborne
In July 1912, Dr Truby King visited Gisborne to promote the work of Plunket, then known as 'the Society for the Health of Women and Children'. A month later at a public meeting in a local schoolroom, the Gisborne branch of the Society was formed.
Its first job was to engage a trained Plunket nurse, so the Gisborne committee began fundraising – including a children's fancy dress party with Lady Carroll[1]as one of the hostesses. These fundraising efforts paid off and Nurse Craig began her work in Gisborne the following year.

---
[1](http://nzetc.victoria.ac.nz/tm/scholarly/tei-MacLife-t1-body-d22.html)
By 1923 the Committee was able to provide a car for the nurse to make visits, and by 1927 the Gisborne district was served by two nurses, one branch and four sub-branches of Plunket.
These achievements were only possible through the commitment and hard work of local women. In Gisborne, and throughout New Zealand, Plunket, like many of our social movements, relied heavily on local women and community initiatives. Women Together, a history of women's organisations in New Zealand first published in 1993[2], describes the vital role of local women in Plunket's success:
Funding came from government, from grants …., and from other outside sources; but the major source was the multitude of ingenious fundraising projects thought up by committee women, from annual balls and indoor bowls tournaments to baby photo, bride and beauty competitions— though the last created some controversy in the 1980s.
These women didn't just fundraise – they pushed for Plunket Rooms; set up support groups for mothers; and established homes, the Karitane Hospitals, for mothers and their babies. And they fought, time and time again, to defend what they had created and the rights of women and children.
Plunket buildings
In Gisborne, and throughout New Zealand, Plunket has been a key means of connecting families with their communities; and Plunket buildings are a solid reminder of this shared history. They provide a point of personal and national identity for many New Zealanders and a sense of familiarity and continuity in our rapidly changing society.
I have spoken before of the importance of buildings which profoundly evoke our shared history and heritage; and of what the buildings which mark my and my family's own history mean to me.
I particularly remember Sunday visits to my grandparents in Te Aroha staying in an old house, on the edge of the historic domain, down the road from the old geyser and colonial bath houses.
There was the historic Te Aroha post office, the first heritage building to win my heart, and which was part of my own family's story with both my Aunty and my Mother working there.
The Plunket building in Palmerston Road has its own stories to tell and is a rich point of connection for the people of Gisborne. For over six decades it supported the health of young families, and many in the local community will have visited as a child, a parent or grandparent, or maybe all three.
[2]and digitised and updated this year by MCH as part of the Suffrage 125 anniversary.
Many of the people in this room would have been Plunket babies once. It's something that connects us as children and helps set us up for our adult lives.
In fact I'm told Historic Places Tairāwhiti has a photo somewhere of former Auditor-General Lynn Provost being weighed in the Plunket building.
Aside from its connection with Plunket, this building has its own intrinsic architectural and heritage values and the fine pedigree of being designed by prominent architect Frederick Howard Forge.
It's also part of a heritage precinct of other key buildings in Gisborne's social history. Buildings like the Women's Rest Rooms, designed by architects Forge and Glengarry, which gave women a place to rest, drink tea, and feed and change their babies.
Other buildings in the precinct have also been at the heart of the community – the Girl Guide Hall built with the help of the Girl Guides' Dads, with the mums on refreshments; the Hard of Hearing building; the St John Ambulance Hall. These buildings are a tangible reminder of the comings and goings of Gisborne society many decades ago.
While this building is no longer home to Plunket in Gisborne, its restoration means it will continue to be an integral part of the Gisborne community for future generations.
The proposed heritage centre and the local Tairāwhiti heritage
And it will have a new lease of life as a centre for heritage.
I am delighted the new centre will support one of my key priorities as Minister for Arts, Culture and Heritage of wider access to our culture and heritage.
The centre will be a place where people can see written records of their local heritage, view photographic exhibitions, and get advice on their own heritage questions.
The building will also be a home for Historic Places Tairāwhiti, giving increased visibility to the important role of this dedicated group.
Since its formation in 2012, Historic Places Tairāwhiti has become a key player in the identification, protection and promotion of Tairāwhiti's built heritage.
Historic Places Tairāwhiti's dedicated volunteers provide tireless advocacy, and give their time and expertise to help involve New Zealanders in the colourful history of the region. Their work, and that of others who promote and protect our built heritage, is vital if we are to ensure that heritage safeguarded for future generations.
As you will all know, the Tairāwhiti region has an enormously rich heritage – from the great navigator Kiwa's landing at the mouth of the Tūranganui River and the arrival of waka tīpuna, to the first hongi with a European when a hongi was exchanged between a Māori man and James Cook on the sacred rock Te Toka a Taiau.
Cultural and economic value of heritage
There are many things about heritage buildings that make them special, beyond just their age. It's about who lived, worked and gathered in them, and what they meant to their communities.
Some of our national identity and sense of belonging comes from the buildings that tell the stories of our collective lives and histories.
Treasuring them, and extending their lives by continuing to use them, enriches our cultural and social fabric and builds our understanding of our shared history and heritage.
Heritage buildings also deliver economic value. The preservation of a building creates jobs; enhances the value of its surrounds; supports an attractive urban environment; encourages tourism; and provides spaces for offices, workshops, community hubs or homes.
Protecting our built heritage – the Ministry for Culture and Heritage's work
Heritage protection and those who advocate for it are essential to realising the cultural and economic values of New Zealand's built heritage. However, the role of heritage protection is not always well understood, and it is a concern that many of New Zealand's heritage buildings face significant threats to their survival.
Some of you will recall I spoke extensively about this as opposition spokesperson for Arts, Culture and Heritage at the Historic Places Aotearoa AGM in 2016.
I talked about the financial pressures on private and public owners of heritage buildings needing earthquake strengthening, particularly in provincial centres; and of the impact of urban development pressures on the protection of heritage buildings. And I talked about the need to simplify, rationalise and enhance protections for built heritage.
Now, as Minister, I am able to work with you to deliver on this. I have asked my Ministry to deliver a programme of work to better protect built heritage.
This started with wide consultation to better understand the challenges faced by local councils, advocacy groups, heritage professionals and building owners in protecting built heritage.
A common theme was that the current protection system needs to be more accessible, consistent, robust and understandable. This has been incredibly helpful feedback and the Ministry is now developing a range of policy options to achieve this.
Another clear message from consultation was the importance of cooperation between stakeholders – including owners, communities and councils – in ensuring heritage buildings are not lost by demolition or by neglect.
Stakeholders noted how much difference it can make when councils have an understanding of the value of heritage buildings and support building owners to invest in them.
They also noted the expert advice provided by Heritage New Zealand Pouhere Taonga and – of particular relevance tonight – the community of dedicated and knowledgeable heritage professionals and advocates that work to achieve positive heritage outcomes in their communities.
Historic Places Tairāwhiti and this exciting project are a case in point.
Concluding comments
I take this opportunity to say thank you to the members of Historic Places Tairāwhiti and the Tairāwhiti Heritage Trust for your dedication to the heritage cause. Thank you also to the Marina Restaurant and all the sponsors here this evening.
And I acknowledge everyone who has volunteered time, materials and sheer effort to the restoration of the Plunket building so far.
Tonight's fundraiser demonstrates how heritage buildings can be catalysts for communities to come together, and it is wonderful to see so much energy and support for this project.
I wish you all the best for a successful fundraising evening tonight. And hope there's more to come.