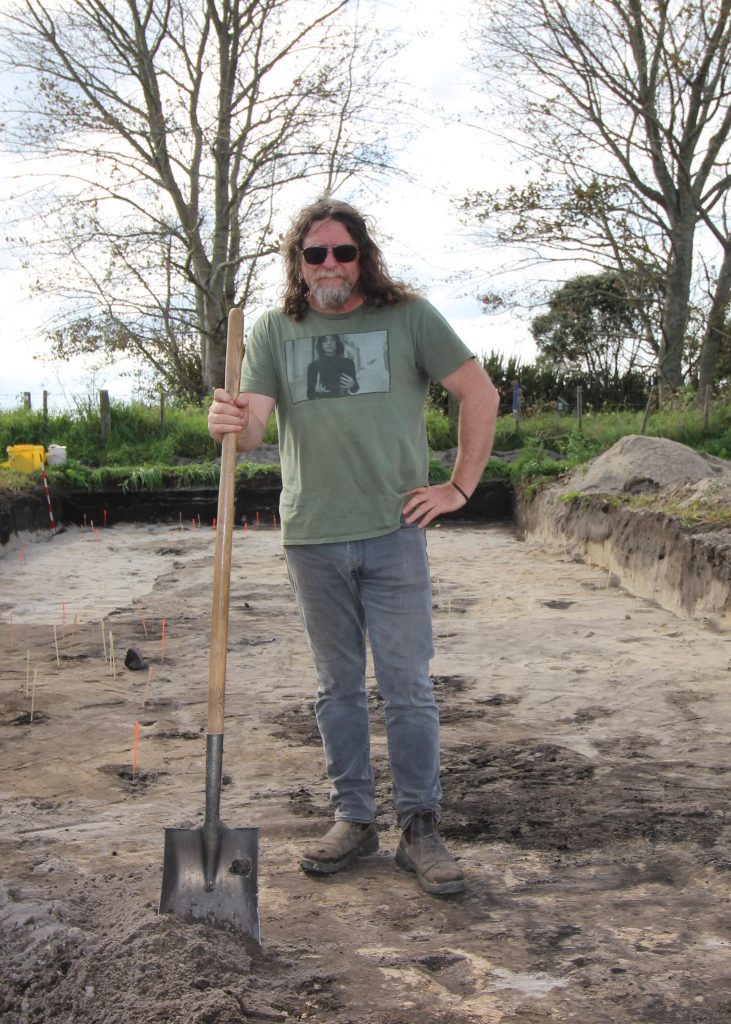 April 17
MEDIA RELEASE
Tauranga archaeology to feature in NZ Archaeology Week
The spotlight will fall on Tauranga's unique archaeology in two major events taking place in May.
The events are part of the third annual NZ Archaeology Week – a nationwide celebration of New Zealand's archaeological heritage which runs from April 24 to May 5.
People can kick off their exploration of Tauranga's archaeology by joining well-known Bay of Plenty archaeologist and heritage consultant, Ken Phillips, who will talk about the archaeology of early Te Papa including Otamataha pa – an important site in the history of Tauranga.
Ken discovered the remains of a trench that runs through the Otamataha pa and will talk about the archaeology of the pa and the surrounding landscape. The public talk is a great opportunity to hear from an archaeologist who has researched, surveyed and investigated this area.
Join Ken Phillips in the Rose Garden (Robbins Park, Cliff Road, Tauranga) at 12.30pm on Thursday May 2 (Bookings not required).
***
On May 3 Brigid Gallagher – local archaeologist, conservator and presenter on the British TV series Time Teamand host of the New Zealand Choice TV documentary series Heritage Rescue– will present a talk entitled Buried: Life Below the Streets of Tauranga.
Brigid, who has directed a number of excavations in Tauranga's central business district, will focus on the archaeology of the central city – including the site of the Tauranga Hotel (now the Lone Star).
Brigid Gallagher will speak at the Council Chambers on Friday May 3 at 6pm.
To book for Brigid's talk, follow the link:
https://www.eventbrite.co.nz/e/brigid-gallagher-buried-life-below-the-streets-of-tauranga-tickets-59804892042
For more information on either event contact Heritage New Zealand's Lower Northern office in Tauranga – Ph 07-577-4530 or email infolowernorthern@heritage.org.nz