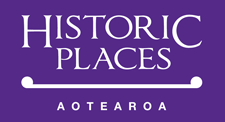 Heritage views to be aired at Historic Places Aotearoa AGM
Government policy on how the country's heritage is protected and managed will be a hot topic at this weekend's Historic Places Aotearoa's annual general meeting in Hawke's Bay.
Keynote speakers, Acting Civil Defence Minister Craig Foss and Labour's arts, culture and heritage spokesperson Jacinda Ardern, will address various heritage issues. Mr Foss will deliver the speech for Arts, Culture and Heritage Minister Maggie Barry, who is unable to attend.
Historic Places Aotearoa president James Blackburne is thrilled government and opposition representatives will speak at the Historic Places Hawke's Bay-hosted event.
"This country's heritage is a significant part of New Zealand's legacy," Mr Blackburne said. "Government policy on how it is protected and managed is of huge interest. We invite the public to attend these keynote speeches at the MTG Century Theatre, starting at 12:30pm." (more…)