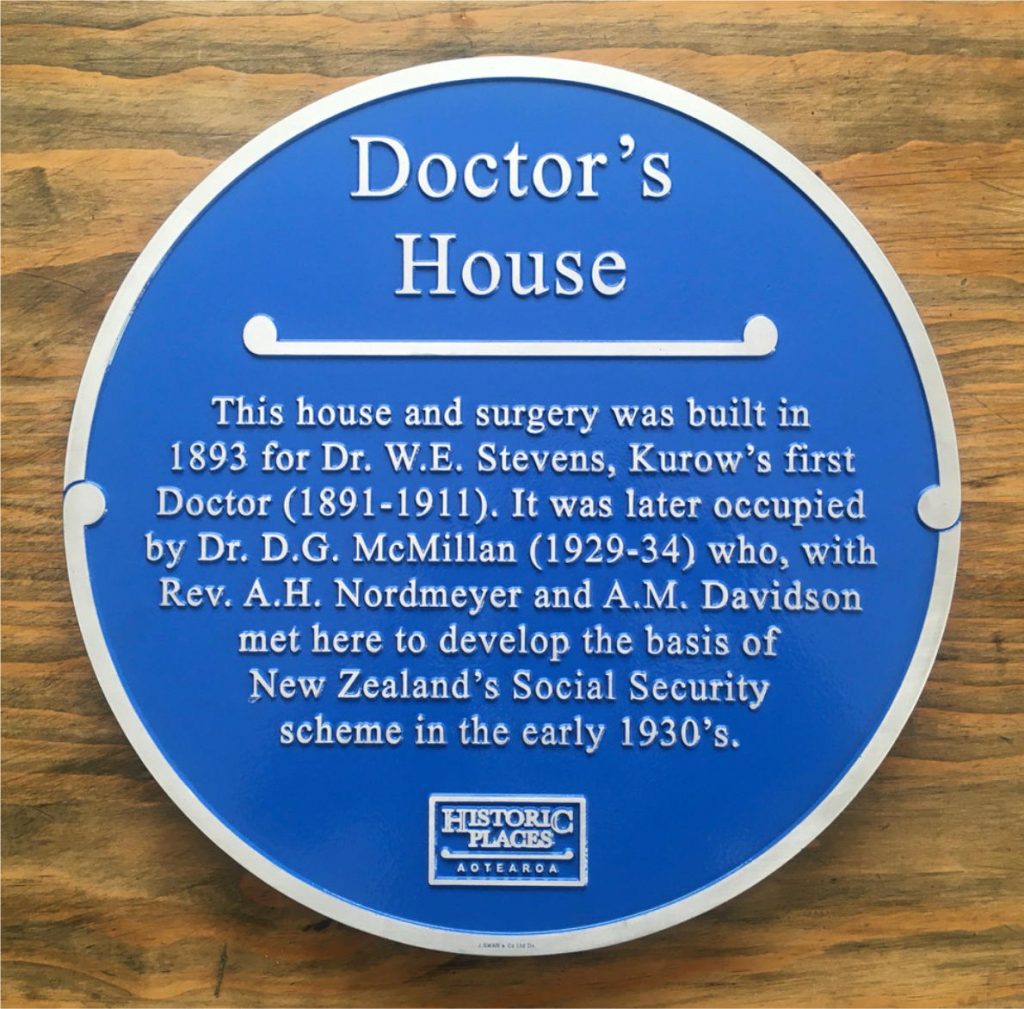 After another successful year delivering five more Blue Heritage Plaques for Mid Canterbury, HPMC are looking at doing a further five plaques within the region this year.
The South Canterbury Historical Society (an HPA Associate member) and the Timaru Civic Trust have also 'picked up the baton' and are progressing the Blue Plaque initiative in South Canterbury, with the first five Blue Plaques currently on order and due to be placed on five heritage buildings in Timaru in the first half of 2020.
We also had an enquiry from the 87 year-old Grandson of Kurow's first resident Doctor, who contacted us from the UK, where he resides, to see if we could produce a Blue Plaque to go on the original Doctor's House in this tiny, but historic North Otago township.
This house was later occupied by Dr D. G. McMilan, who, along with Rev. A. H. Nordmeyer and local Headmaster Mr A. M. Davidson (known as the 'Three Wise Men' of Kurow), met regularly in this house to develop what was eventually to become New Zealand's ground-breaking Social Security system which was introduced when the first Labour government came to power in 1935.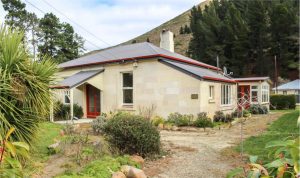 An earlier plaque on the site, which was produced by the North Otago branch of the former NZ Historic Places Trust neglected to mention the Kurow's first resident Doctor, whom the house was originally built for. The wording on the replacement plaque now includes reference to the original date and purpose of this modest little (unlisted) 1893 Oamaru Stone bungalow. The new plaque was placed on an existing plinth outside the Doctor's House (now a private residence) in January 2020.
During the course of the research for this building, we also uncovered the original architectural drawings of the Doctor's house which revealed that it was designed by the renowned architect John Megget Forrester, son of Thomas Forrester (of Forrester & Lemon fame) and the architect of the Oamaru Opera House.