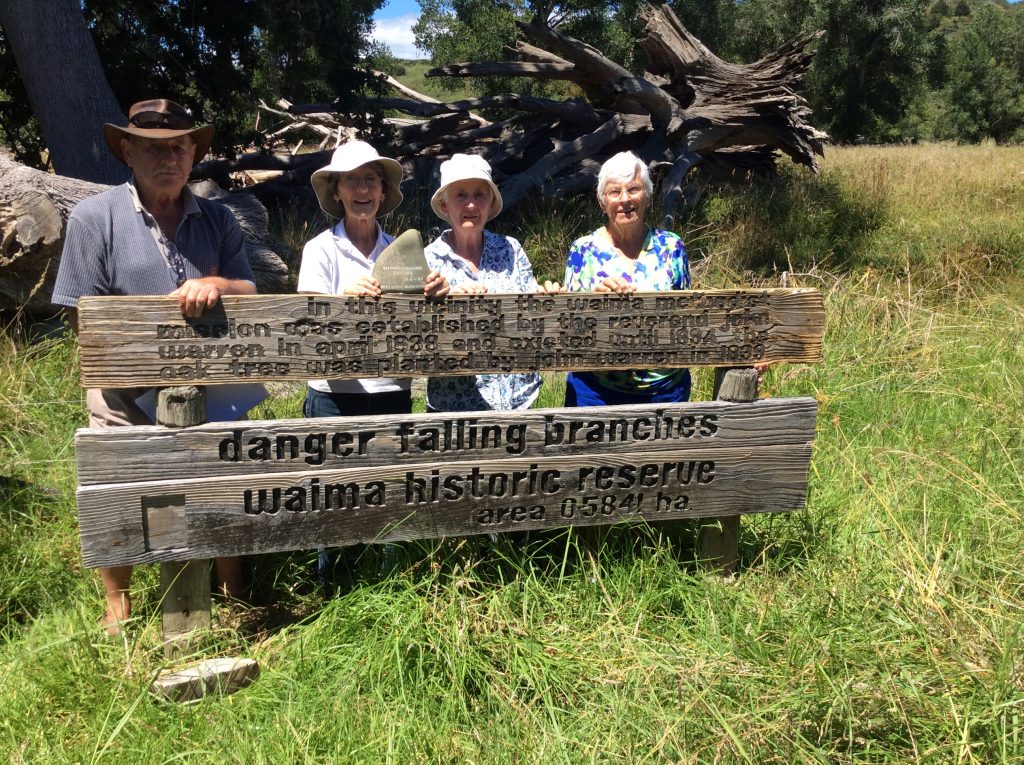 March 18
MEDIA RELEASE
Sharing of knowledge leads to 'rediscovery' of mission building
An important early building associated with the Wesleyan Mission in Waima has been 'rediscovered'.
Waikaramihi, the historic church originally associated with the Hokianga mission, has been noted at its 'new' home – Tuhirangi Marae – over 30 years after it was relocated.
"Built in 1853, the church has been shifted twice in its history," says Heritage New Zealand Pouhere Taonga Northland Manager, Bill Edwards.
"The church originally served the community at the Waima mission located up the Taheke River. The church was then moved closer to the Waima settlement in 1893, before its second relocation to the marae in 1988. We now know that the mission included the church building and school building, making the site more complex than what was depicted in early paintings."
Knowledge of the church's background came to light at the recent Te Tiriti o Waitangi celebrations at Mangungu Mission, commemorating the 179thanniversary of the third and largest Treaty signings that took place at the other main Wesleyan mission in the Hokianga based at Horeke.
Descendants of missionary Thomas Skinner who was stationed at Waima – a settlement that would eventually grow into a thriving economy based on farming and forestry – shared information about the church building with Heritage New Zealand staff at the event. They also talked about their discovery of a memorial stone celebrating the old oak which missionary John Warren planted in 1839.
"We were actually in the Hokianga to try to find the grave of Thomas Skinner, who died at the Mission in 1866 at the untimely age of 45," says Thomas Skinner descendant, Tricia Rossiter.
"The family story held that he was buried near the Mission Oak at Waima so we went there to look for his grave. However, after prodding and poking in the long kikuyu around the fallen oak at the Waima site, one of the group found a plaque commemorating the tree, along with the date it was planted and acknowledgement of Rev John Warren as 'the first missionary in Waima'.
"The stone had fallen off its plinth and was completely hidden under dense grass, though the writing on the stone was still quite legible."