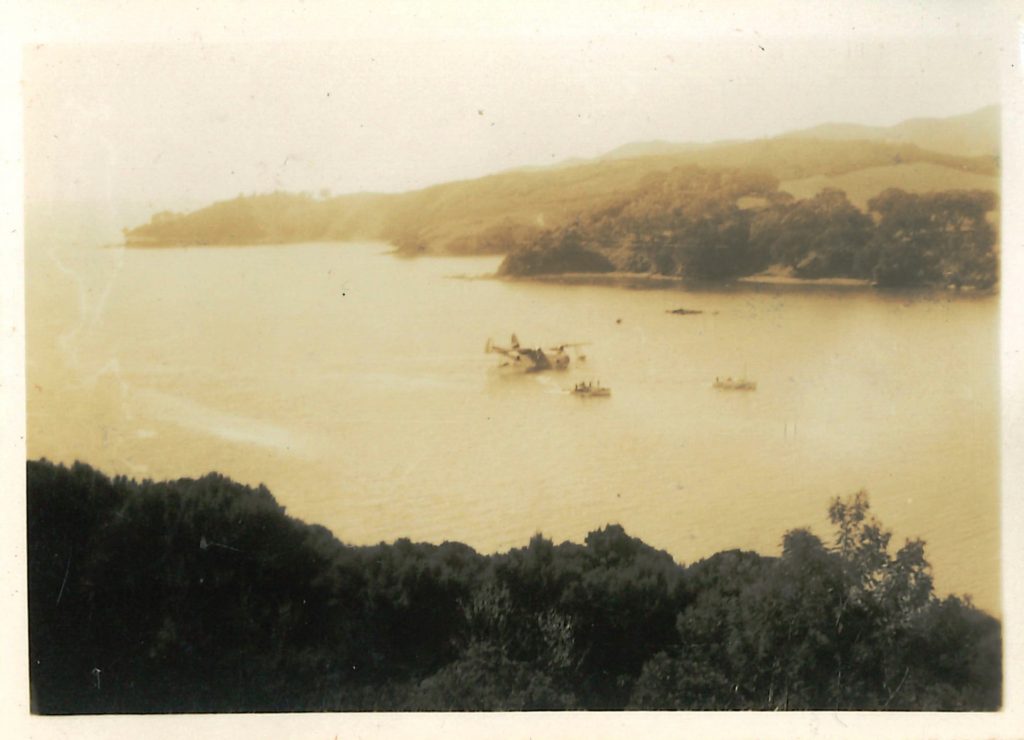 April 11
MEDIA RELEASE
Mysterious visit of American float plane explained
The enigma behind the mysterious visit of a Martin Mariner float plane – photographed landing in the Mangonui Harbour during the Second World War – may have been solved.
Whangarei resident Rose Pera recalls the arrival of the distinctive-looking float plane when she was a student at Mangonui Primary School.
"I remember that the sea plane landed because it was damaged and needed repairs. It was towed by Bob Marchant to his jetty at Butler Point where Bob carried out the minor repairs that were needed," Rose remembers.
"The crew came ashore to the Post Office to report on their whereabouts to base using Morse Code, and my older sister – who worked at the Post Office – was invited by the American crew to dinner at the Marchant's house. Later she was given a tour of the plane, which was a real highlight."
The arrival of the float plane and her family's proximity to the Americans was the talk of the school for some time, and gave Rose instant school yard status.
According to Heritage New Zealand's Northland Manager, Bill Edwards, float planes were slow in the air but had very long range – up to 2600 nautical miles (4800km) – and so it's possible the plane had flown in from the Pacific after suffering damage in combat, or may simply have just needed repairs.
"Either way, Mangonui would have been a very welcome haven for the American crew until they were able to get underway again," says Bill. 
"The fact that they were able to get word out through the Mangonui Post Office to comrades that they were safe would have been an added bonus."
Encouraging people to share their stories and information has been central to the success of the Northland World War II Heritage Inventory project which is currently being finalised by volunteer researchers Jack Kemp and Dr Bill Guthrie.
"It's tremendous that people like Rose have been able to share their knowledge – which in turn has helped build our understanding of what was going on militarily in Northland during the Second World War," says Bill.