The following report (and image) of James Blackburne's Whanganui Heritage Trust AGM Presentation appears in the HNZPT "Heritage This Month" e-newsletter.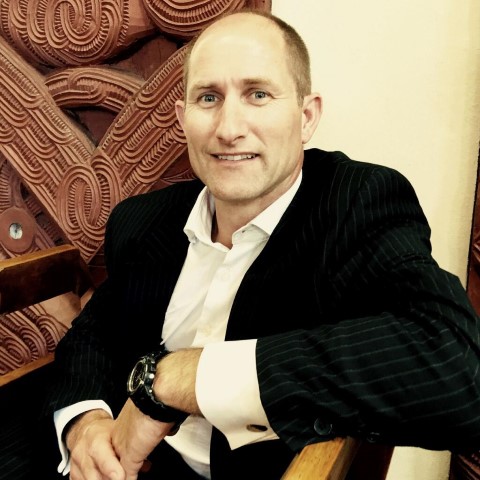 Key messages given to Whanganui Heritage Trust AGM
Fifty members of the Whanganui Regional Heritage Trust were urged to get out and tell the stories of our heritage places by James Blackburne (pictured), President of Historic Places Aotearoa, at the trust's recent annual general meeting in Whanganui.
James, an architectural partner based in Gisborne, has been working hard since the formation of Historic Places Aotearoa in 2010 at building a network of likeminded, independent regional heritage organisations in New Zealand.
He told the meeting that too often we hear negative things about heritage such as it costs too much, it's unsafe, and it's hard to maintain. But our heritage is very important to the identity of New Zealand.
"There is an increasing awareness of our heritage and the need for New Zealand history and heritage to be taught in our schools and with this is an awareness that it's critical to tell the stories of our heritage places," says James.
"It used to be that our heritage was judged more by its architectural merit, rather than by the people, or events, that shaped this country. Architectural merit is still an important factor, but it is the stories of place that bring life to our heritage and through which we can really appreciate the rich tapestry of heritage that exists in this country."
To help tell these stories, Historic Places Aotearoa has initiated a Blue Plaques programme. This is similar to other heritage plaque programmes around the world. Historic Places Aotearoa hopes that communities around New Zealand will adopt the blue plaque as a way of telling the stories of their community.