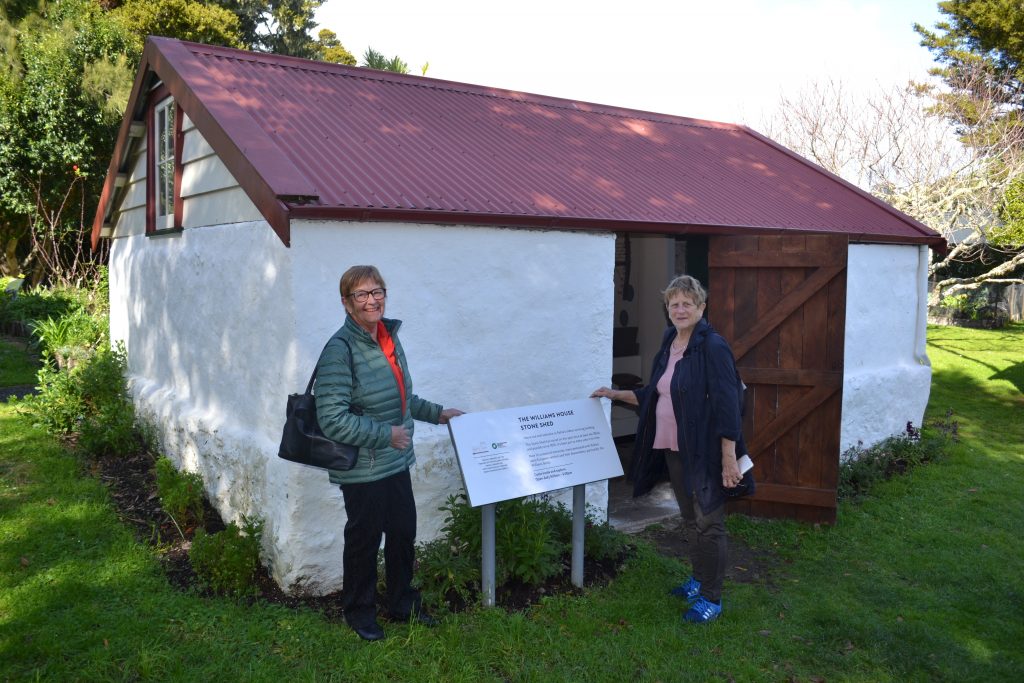 Historic Williams Shed a drawcard for visitors
An unassuming stone shed dating back to the 1880s is proving to be a drawcard for visitors to Paihia.
The Williams Shed, which sits within the historic Williams Homestead precinct, is making a name for itself as one of the country's smallest – and perhaps most unlikely – museums.
"The shed is Paihia's oldest surviving building, and had been languishing for years. It's now a fully functioning part of the Williams House reserve in the heart of Paihia," says Marg Civil, who is a Friends of the Williams House committee member.
"The shed has gone from being a bit of an eye-sore to being an attraction in its own right."
Built from locally sourced brown rock – not known for its durability – the shed survived for over a hundred years thanks to an exceptionally good plastering job.
After vandals damaged the historic shed in 2004, the Friends of the Williams House began a project to conserve and restore this original feature of the property that was settled by Church Missionary Society missionaries, Henry and Marianne Williams. The project was completed at the end of 2006.
"More recently, the Friends commissioned Workshop E to design and construct a display facility within the stone shed to showcase its various uses over the years," she says.
The result has been the development of an innovative conservation and display solution for a number of artefacts related to the Williams family at Paihia.
"You really couldn't come up with a bigger challenge than displaying historic artefacts in a shed made from porous stone," says Heritage New Zealand's Northland Manager, Bill Edwards.
"It's cold and damp for a start – all the things you don't want in an environment where artefacts are stored."
The solution developed by the Friends and Workshop E, however, is "nothing short of brilliant" according to Bill.
"The large display cabinet in the middle of the shed is independently climate controlled and provides a secure way to display the artefacts in a way that is attractive and accessible," he says.