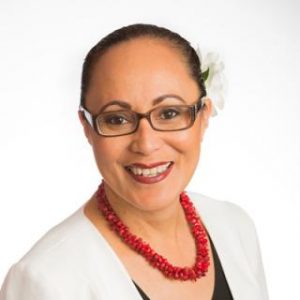 "Practical changes to unreinforced masonry securing initiative"
Hon Jenny Salesa M.P.
Changes have been made to the $4.5million Unreinforced Masonry Building Securing Fund (URM Fund) in response to constraints building owners were facing while attempting to secure buildings.
"Changes to the initiative will increase the flexibility of the URM Fund and allow it to be used for more activities," says Minister for Building and Construction Jenny Salesa.
"I am also seeking to extend the time before penalties are applied and I'll make a further announcement about this and seek feedback on potential changes in the New Year."
From mid-February 2018, building owners will be able to apply for:
up to $25,000 to secure either a single parapet or façade, or both (instead of $10,000 for a parapet and $15,000 for a façade)
funding for work to remove non-heritage unreinforced masonry parapets and facades
raising the funding cap to secure large and complex unreinforced masonry buildings.
Building owners can also apply to MBIE for funding towards the cost of an engineering assessment as soon as they receive an invoice from their engineer, rather than once all work has been completed.
The Hurunui/Kaikōura Earthquakes Recovery (Unreinforced Masonry Buildings) Order 2017 was introduced in February 2017 in response to heightened earthquake risk following the November 2016 Kaikōura earthquakes.
Earlier this year councils in affected areas identified buildings with unreinforced masonry elements that need to be secured to manage life safety risks. Building owners with unreinforced masonry parapets and facades that face into busy thoroughfares in Wellington, Hutt City, Blenheim and Hurunui were given a year (through to March 2018) to get this securing work done.
At that time, heightened seismic risk was expected to continue until December 2017. Updated forecasting shows that the heightened risk is still present, and is expected to continue for at least another six months. Securing work remains the most effective means of managing the life safety risks during this period.
While the affected councils and engineers have actively supported building owners to get the necessary work done, engineering and contracting capacity is stretched, and some buildings are larger and/or more complex to secure than anticipated.
"There can be no doubt we need to get this work done quickly, to ensure we are meeting our safety requirements, however these amendments respond to the practical constraints building owners and councils are facing. We are looking to give building owners more support to get this vital work done," says Ms Salesa.