You are invited to a social afternoon at

Sunday July 3rd starting at 2pm
All welcome
Situated just on the outskirts of Ashburton, owners Peter (Mac on the local radio station) and Larraine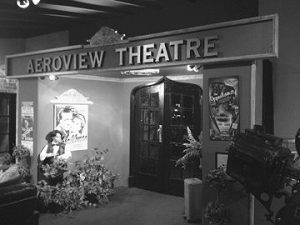 McQuarters have spent their lives gathering fascinating jewels from a by-gone age all lovingly displayed for us to view. Their obsession with all things vintage extends to the colourful collection of antique Edison Phonographs, 78 rpm Gramo-phones, valve radios, vintage Black and White TV's and classic broadcasting equip-ment. There's even old radio broadcast consoles, studio microphones from the 40's, and an example of the first type of NZBC Studio Television cameras used in the pio-neering days of television in New Zealand, the ubiquitous Marconi Mk IV.
AEROVIEW THEATRE is a compact, fully functional retro-style theatre and during our visit we will be viewing some fascinating clips from bygone eras. Our visit also includes a scrumptious afternoon tea in cosy surroundings with plenty of time to chat and wander.
Members $15 per person : Non members $20 per person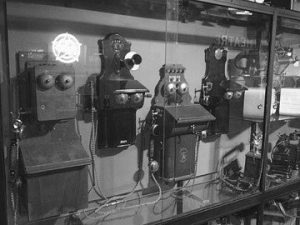 Please express your interest and numbers by phoning Julie Luxton on 308-3866 or emailing jules.glassart@xtra.co.nz.
An early indication would be appreciated, numbers limited. Transport available if required.
How to find Aeroview: If driving from the south, drive to the northern end of Ashbur-ton on State Highway One and turn right before the Racecourse where a yellow AA sign points to the airfield. After travelling along Seafield Rd for approximately 2km, turn left into Morris Rd. Aeroview is just 100 m from the turnoff on your left.