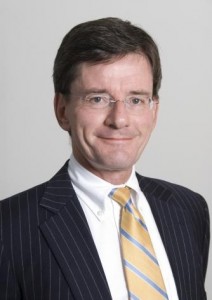 Hon Chris Finlayson  Minister for Arts, Culture and Heritage has generously made available the text of the Speech he gave  at the Air Force Museum Extension Opening.The text of the speech is as follows:
AIR FORCE MUSEUM EXTENSION OPENING

Acknowledgements
Sir Jerry Mateparae, Governor General
Bob Parker, Mayor of Christchurch
Peter Adamson, Chairman, Museum Trust Board
Thérèse Angelo MNZM, Director, Air Force Museum
It is less than a year since I was here – on Anzac Day 2012 – to unveil the foundation stone for this extension to the Air Force Museum.
That was an auspicious day. We were commemorating the 75th Anniversary of the Air Force as an independent armed service; we were commemorating the 25th anniversary of the Air Force Museum; and I understand it was also 25 years since the arrival of the current Museum Director, Thérèse Angelo, at Wigram.
I want to congratulate Thérèse and all those responsible for getting this building up and ready – despite thousands of earthquakes – a good two months short of Anzac Day 2013.
I was very pleased to be able to provide an extraordinary grant of $2 million from my Arts, Culture and Heritage portfolio so this building could be completed and start operating as a temporary Recovery Centre for Canterbury Cultural Collections.
I am very happy the Christchurch Earthquake Appeal Trust was also able to contribute $1.5 million.
I want to pay tribute to the Air Force Museum for its inventiveness in coming up with the idea of the Recovery Centre; for its generosity in opening its doors to other heritage institutions and community organizations in Canterbury; and for the leadership it has shown in carrying out this unique venture.
The Museum has not only restructured its building plans to accommodate other Canterbury heritage collections but has also played a major role in saving important artifacts, art works and archives.
I am told when museum staff members were helping with the rescue of the Lyttelton Museum's collection, Fire Service employees were bringing pieces out of the ruined building and delivering them to the team on the footpath.
Thérèse Angelo has described the work that team was doing as "museum triage".
She says Air Force Museum staff devised instant makeshift containers for such items as model ships – which could not be put down on the pavement and had to be transported upright … and gently!
The Museum also provided manpower and transportation in a dramatic rescue of the Anglican Church Archives from within in the Red Zone. The archives were on the sixth floor of a building and I am told that, in the absence of lifts, the collection was handed out the window spaces into a shipping container suspended by cranes.
Much of the material rescued from other buildings has been sitting in containers on this site for quite some time.
It is now being "decanted" on to the big purpose-built racks in this building.
Staff members of a wide range of organisations who have had no contact with their treasures for such a long time are finally able to get their hands on them, assess the damage – and plan for the future.
Those working on the recovery of this material will be able to do so in an appropriate environment with good facilities for cataloguing and conservation work. For the next three years, 4,500 square metres of this building will be devoted to the Recovery Centre. In the following three years this will reduce to 1,000 square metres.
While all this activity is going on behind the scenes, it will be business as usual for the Air Force Museum – which will remain open every day of the year (except Christmas Day) and free of charge to visitors.
Attendance numbers will doubtless be boosted by those attending conferences at the Convention Centre which will operate from this new building.
I am told the first of these is lined up for March and is a conference of structural steel engineers – which is highly appropriate!
I note the Air Force motto is Per ardua ad astra – through adversity to the stars. The events of the past two years have demonstrated this motto is equally apt to the Air Force Museum. I rest my case with this wonderful new extension.
ENDS