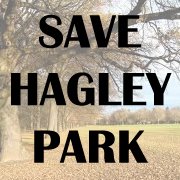 Public Meeting: Wednesday 23 January, 7.30pm at English Park on Cranford St.
On the Meeting's Agenda: Setting up an umbrella organisation, fundraising ideas and preparation for the upcoming Environment Court Resource Consent Hearing.
Submissions close for Resource Consent Application 5pm February 4th 2013.
Save Our Hagley Park are encouraging people to make a submission- information, resources etc to help with your Resource Consent Submission are the  Save Our Hagley Park Facebook Page.
www.savehagleypark.org
info@savehagleypark.org
The Press online coverage:
Group gears up to stop cricket project
http://www.stuff.co.nz/the-press/sport/cricket/8205591/Group-gears-up-to-stop-cricket-project