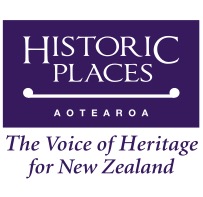 Patron: Dame Anne Salmond, DBR, FRSNZ, FBA 2013 New Zealander of the Year
PROGRAMME OF AGM WEEKEND EVENTS
Timaru, 3 - 5 November, 2017
Hosted by the South Canterbury Historical Society
Friday Night – 3rd November
5:30 Drinks and Welcome at the South Canterbury Museum, Perth Street ,Timaru
Saturday – 4th November
10:30 to 11:00am  Morning Tea at the Landing Service Building, 2 George Street ,Timaru
11:00 – 12:15          AGM
12:15- 12.45             Lunch
12:45                         Regional Delegates - Regional Roundup.
1:30                           Andrew Coleman, CEO Heritage New Zealand Pouhere Taonga – Heritage NZ Update
2:15                           Denis Pilkington, Historic Places Hawkes Bay – Political Landscape
2:30                          Nigel Gilkison, Historic Places Mid-Canterbury - Blue Heritage Plaques
2:45                          Afternoon Tea
3:00                         David McBride, Chairman Timaru Civic Trust – Case Study on "The Landing Service Building"
3:45                          James Blackburne, HPA President – HPA and Microsoft Office 365
4:00                         Wrap – Up
6:00                         Dinner – location to be confirmed.
The costs for dinner are not covered by the AGM fee and will be at each person's own cost.
Sunday – 5th November
9:00 -11:00             Walking Tour starting from the Grosvenor Hotel
Anyone is welcome to attend the weekend events. Cost - $40 pp.