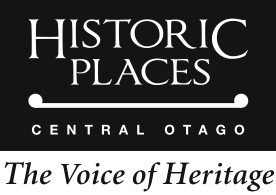 We invite you to a Heritage tour with a difference on Sunday 2 November starting at 9am from the Big Fruit at Cromwell and finishing at approx 3.30 pm at Butlers Farm, Fruitlands.
The Heritage and Notable trees in our region, are probably either not observed closely, or taken for granted as just being there like statues.
Well we thought it would be a good idea to look at some of these trees close up and enjoy their magnificence in all their spring glory.
Our first tree is at Mt Pisa station, which contains the largest Sequoia Wellingtonia in New Zealand. This is an extraordinary tree and truly breathtaking in stature. Next is the sexiest tree in Central Otago. More about that on the tour.
We will visit collections of trees in Clyde and Alexandra including possibly the oldest Apple tree in CO located in an old Cemetery. We also visit a unique collection of trees planted for their tolerance to drought at Jolendale. After BYO lunch at Jolendale, Jolyon Manning will take us on a 30 minute guided tour of a small part of his estate and relate his knowledge about the trees and their significance.
We will then travel to Mitchell's cottage with an interesting collection of notable trees and then finish at the HNZ category I site of Butlers Farm containing some Cat I registered very large old fruiting Pear trees. The partly restored buildings on this site are worthy of a tour in themselves.
Cost is $15 for members of HPCO and $25 for non-members. Non-members can join HPCO on the day and get the reduced rate.
To register your attendance, or if you require further information about any aspects of the tour please contact:
David White – Chairman, Historic Places Central Otago:
dwhite.goodies@clear.net.nz or 03 445 4777