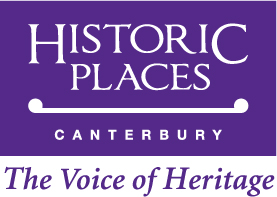 Public Forum Presentation to the
Waipuna Hallswell Hornby Riccarton Community Board
From Historic Places Canterbury (HPC)
Tuesday 29th March 2022
Chair, Councillors and Community Board Members,
"Thank You" for allowing me to make this Public Forum presentation.
My name is Mark Gerrard and I am Chair of the heritage NGO Historic Places Canterbury. This presentation is to inform you of Historic Places Canterbury's reservations about a report recently presented to the Council and presumably passed by the Board, on the proposed demolition of the Upper Riccarton War Memorial Library.
Our concerns about the report are the following:
HPC could not find a Heritage Assessment from the Council Heritage Team
HPC found no mention of the Council Heritage Strategy "Our Heritage Our Taonga"
No public Engagement.
Very recently, I made a personal Deputation expressing the same concerns on a report to the Waikura Linwood-Central-Heathcote Community Board on the proposed demolition of Woodham Park Caretaker's Residence.
That Board chose to have the report lay on the table whilst:
A Heritage Assessment of the Woodham Park Caretaker's Residence was conducted and
Public Engagement for possible future community use was carried out.
Those of you with longer memories will recall we almost lost the Yaldhurst Memorial Hall in similar circumstances. Responding to a HPC presentation, assurances were given then, there would be a change in management procedures ensuring the Heritage Team would be brought in earlier in the CCC decision making process, to advise and assess.
HPC considers the Community Boards as often, having the best appreciation of your Heritage. As the local guardians of your heritage, HPC asks that you be vigilant in this your role.
HPC recognises that often the Board can only make recommends to the full Council. HPC is of the belief that where there is a possibility Heritage may be involved, you require any report that is to be received:
Address the Council Heritage Policy "Our Heritage Our Taonga"
Ask/ensure the Council Heritage Team's input/advice be sought
On a more broader issue HPC considers when it comes to the future of a Council owned building with a social history, the default setting should be Public Engagement to ascertain if there is a community use for it. This should occur before any decisions and reports about its future eg sale or demolition, are written.
The Council's Heritage Strategy has been broadened and includes social history, it recognises, as we all should, the importance of "Our Heritage, Our Taonga".
Thank You for listening to this Presentation.
Mark Gerrard
Chair Historic Places Canterbury