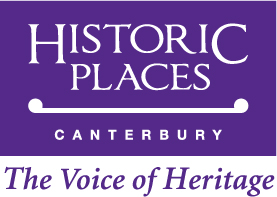 Historic Places Canterbury Deputation to Christchurch City Council.
Thursday 27thSeptember 2017.
"Thank You" Mayor and Councillors for granting Historic Places Canterbury's (HPC) Request to make this Deputation.
This Deputation is made in reference to the Draft Heritage Strategy, Item 28 on today's Council Meeting Agenda.
HPC is aware it is proposed that the Draft Heritage Strategy be put out for Consultation and a Panel Hearing, and this Deputation confines itself to the process of Engagement used.
HPC commends the Councillors for adopting a process of Engagement where the Community and Individuals drove the formulation of the Draft Heritage Strategy. HPC also Commends the CCC Heritage who with professionalism and a vigour, almost bordering on enthusiasm, engaged the Community. It is this Chairs opinion there cannot be many individuals or community groups who missed out on the Council Heritage Team's determined Engagement.
Firstly, Historic Places Canterbury wishes to formally record a Thank You, to you the Councilors, who approved the Engagement that effectively allowed the Heritage Team to go out to the Community and ask what they wanted in their Heritage Strategy. As HPC Chair I Would like to record my appreciation for the leadership shown by the Councillors who participated in the Engagement.
As Chair I heard the Mayor, Councillors Clearwater and Galloway participated in Workshops and Councillors Livingstone and Johanson attended the Community Report Back.  For those Councillors who attended Engagement Events and I have omitted to mention, please accept my apologies, as my excuse is the Engagement was so extensive it was difficult to keep up with who attended where.
Historic Places Canterbury requests the Councillors pass on to the Heritage Team our appreciation of the design of the Engagement process and its execution, that led up to this Draft Heritage Strategy.
Their efforts were recognized with a Commendation at this year's Canterbury Heritage Awards.
As Chair there are two snapshots that sum up the Heritage Teams approach:
The Heritage Team Social, Community Development Housing Committee report on what I call the Research Phrase. I considered the report and its contents to be very good one and as you will be aware, I lobbied quite hard at the coffee break for its findings to be reported back to the Community. The Heritage Team were so immersed in the process they may have not been aware of the interest in the report's contents. I received a phone later in the day seeking my informal feedback on an outline for a proposed community report back. They were quick to respond to any suggestions and adjust their processes.
Draft Heritage Strategy Workshop: One participant observed to me "You open your mouth and four Council Staff start taking notes".
HPC considers that an Engagement Process as followed by the Heritage Team, where open, practical, flexible and very early stakeholder involvement occurs will lead to a solution that is more acceptable and effective. HPC considers this should be the Christchurch City Council template.
Mark Gerrard
Chair Historic Places Canterbury