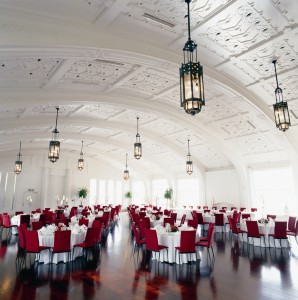 Enjoy high tea in the gorgeous Deco roof top Grand Tearoom at Heritage Auckland, site of the former Farmers Hobson Street store and hear about the building's fascinating past.
Historian and biographer, Dr Ian Hunter, will give an audio visual presentation of the building's special moments, including some celebrating Jubilee and Royal visits.
On view on the day will be the replica Crown Jewels which were last on public display in the building in 1977 to mark the Queen and Duke of Edinburgh's visit.
The event staged as part of the Auckland Heritage Festival is on at 2.30 PM on Sunday 30 September. Tickets are $49 GST inc. for adults and senior citizens $39 GST inc.
Note: Included in the high tea is a glass of bubbles, a selection of dainty cakes and finger sandwiches served with Harney & Sons Historical Royal Palaces Tea or coffee. Ticket price includes a Harney & Sons Historical Royal Palaces tea gift to keep.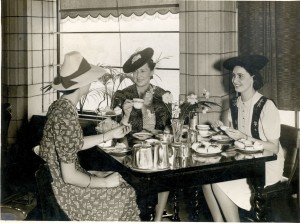 Bring along a small item of memorabilia of past Jubilee, Coronation or Royal visit celebrations to view and the most unusual item seen on the day will win a prize.
To purchase tickets call Ticketek on 0800 842 538 or visit website www.ticketek.co.nz. The Heritage Auckland High Tea is an official event in the Auckland Heritage Festival for more on the festival visit www.aucklandcouncil.govt.nz/heritagefestival
Heritage Auckland Grand Tearoom
Level 7 - 35 Hobson St
Auckland City
Phone 09 379 8553
Website www.heritagehotels.co.nz