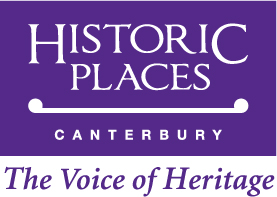 Historic Places Canterbury Public Forum Submission to
The Social, Community Development and Housing Committee
Christchurch City Council
31 July 2019
Councillors,
Thank You for hearing our Public Forum Submission
Historic Places Canterbury (HPC) wishes to request that the CCC set up what we are provisionally calling a "Heritage Buildings and Sites Reference Group".
HPC considers a Reference group with appropriately qualified individuals would be useful for the CCC Staff and Councillors wishing to seek advice from those with heritage expertise.
It could be useful for a number of roles such as:
Advising on the Provincial Council Buildings (replacing its defunct(?) Advisory Group),
Review of Policies for District Plan Statements of Significance etc.
Peer reviewing the work done for the District Plan,
Heritage Buildings under EOI. The Reference Group would be useful for providing feedback/comment on the development plans where seeking public comment is precluded under the Tendering Process.
Provide independent advice to the Councillors
Provide commentary where a full Engagement or Consultation is not practical or where expert advice is sought.
HPC wishes to nominate Dr Ian Lochhead, Dr Anna Crighton, Dr Lynne Lochhead, Katharine Watson and a Ngai Tahu representative as members of the Heritage Buildings and Sites Reference Group.
Forming such a Group would be an implementation of the much lauded CCC Heritage Strategy where there is recognition of the importance of the heritage expertise held in the community.
HPC notes the success of the Victoria Square Reference Group where the Plan was refined after Consultation and the feedback/comment was sought on the Design decisions etc in the restoration / construction.
(The CCC you will recall recommended the Group be kept so it could have a role in the restoration work.)
Mark Gerrard
Chair Historic Places Canterbury